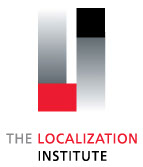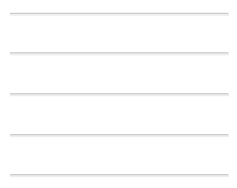 Learn the value "culturalization" as a value-added step beyond the typical localization of game content.
A basic understanding will be attained for how local market forces and cultural considerations can impact
content decisions in any video game project.
Today's global customers demand content in their local languages. Learn how you can improve your content's global readiness while reducing localization costs.
This self study course is a package of online recordings and readings. It contains the same

content as the self study portion of the LPM Certification program, but does not include the workshop or the certification exam. 12.5 PDUs are available through PMI for this course.
A series of seminars addressing topics related to professional development from a personal and corporate perspective.
Translating Marketing Communications for Global Markets
The translation of sales and marketing collateral is crucial as companies face an increasing number of international competitors. Learn to successfully localize your marketing communications.
Translation Risk Management
Understand risk management, conduct basic risk assessment and manage risk in a translation project.
Translation tools including Terminology Management, Moving from Trados 2007 to Trados 2011, MemoQ (Introduction and Advanced) and File Formats for Translation.
Online training offers the quality of instruction that you would receive in a conventional classroom without the hassles and costs of travel. Participants are able to actively partake in the class, via the Internet, from the comfort of their own home or office.
How it works
For those of you who may be new to web-based online training, all you need to participate, from anywhere in the world, is a computer, an Internet connection (ISDN, DSL or faster), and a telephone. Participants will receive instructions to log on to a central website, which is provided by a web-conferencing service.
Web-based training sessions include virtually everything that is available in an ordinary classroom setting. Participants see a full-screen display of the instructor's material, and are able to ask the instructor questions at any time, and vice versa. The instructor can also poll the participants, broadcasting the results in graph form to all of the students. In order to re-create the live classroom setting even further, the instructor is able to turn his/her on-screen application over to a student so the student can demonstrate what he/she has learned to the instructor. This service is highly interactive - you won't feel left out!
Course Structure
Because we don't believe anyone likes to sit in front of a computer screen any longer than they need to, we have decided to split up a seminar that would normally take one day into smaller on-line sessions of 1.5 hours. This will allow you time to absorb the information, and be refreshed for the next session, instead of giving you a tremendous amount of information all at once.
Suggest a Topic
More seminars will be available soon. If you are interested in a particular topic please send us a message and let us know what you are most interested in.